The Bengali original of Hindi's Prem Patra (starring in-house favorite Shashi Kapoor), Sagarika stars Uttam Kumar and Suchitra Sen at a very good vintage indeed – visually, if not artistically. The two young stars were already seasoned veterans and an established pair this early in their career but as you will note from the glorious gifs below, they were still learning to exert control over their craft: from makeup to wigs to expressions.
And while this blog has long known that no one gives Face! like Suchitra, in this film, everyone tries to come for her crown: behold!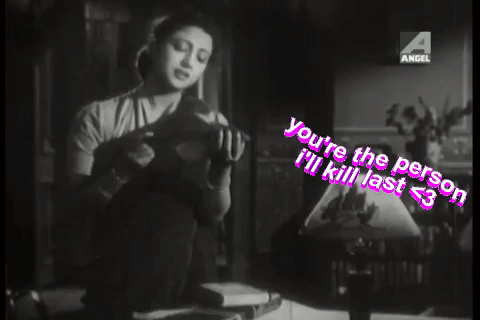 But in the end, there's only one Queen, and Suchitra is her name-o!